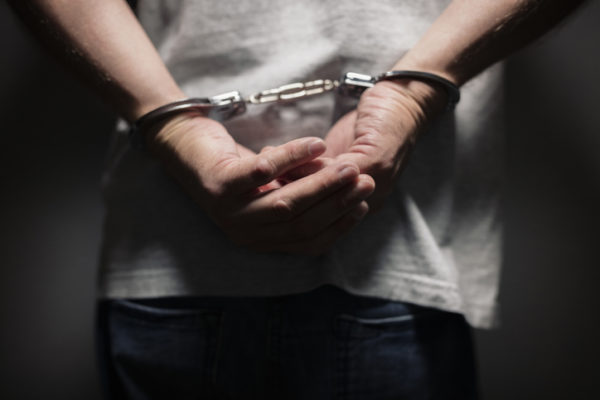 Were you accused of committing assault against a loved one or relative in Texas? Have you been arrested and charged with domestic violence? You could be facing harsh legal consequences under the Texas penal code. It's critical that you understand the nature of a domestic assault charge and the potential legal consequences you could be facing. Here's what you should know.
What constitutes domestic violence in Texas?
Domestic violence is violence or abuse that occurs within a domestic setting. According to the U.S. Department of Justice, this type of crime is usually committed by a:
Current or former spouse
Intimate partner
Person who shares a child with the victim
Person who shares a home with any other victim who is protected under family violence laws
Under Texas's Penal Code, Title 5, Chapter 22, Section 22.01, domestic violence is a form of assault that is committed if a person "intentionally or knowingly":
Causes bodily harm to a family member, loved one or spouse
Threatens a family member, loved one or spouse with bodily harm
Causes physical contact with a family member, loved one or spouse that's deemed "offensive or provocative"
Domestic violence in Texas pertains to any violent act that is committed against a person related to the offender under sections:
71.0021(b) — "Dating relationship." An intimate, but non-spousal relationship, which is legally recognized by the length and nature of the relationship, as well as the frequency and type of interactions between both persons.
71.003 — "Family." This includes spouses, former spouses, children, parents, foster parents, and other parties determined under sections 573.022 and 573.024 of the Texas Government Code.
71.005 — "Household." Persons living within the same home, regardless of how they are related to each other.
What happens if I'm falsely accused of domestic violence?
Allegations of domestic violence and abuse happen more often than you may realize. What starts as a petty argument can quickly escalate and sometimes the facts can get skewed. Here are some examples of why false domestic violence allegations occur:
Some actions can be misconstrued as assault (either by victims or witnesses), even if they don't fall within the legal definition of assault.
One party could falsely accuse another party of assault out of spite, revenge or over child custody disputes.
Intentional bodily harm caused in a domestic setting can be charged as a Class A misdemeanor. In Texas, this type of charge is punishable by up to one year in jail, a fine of up to $4,000, or both.
However, it can be charged as a felony of the third degree under these circumstances:
The offender had a prior conviction of intentional bodily harm to a domestic person.
The offense impedes normal breathing or blood circulation due to pressure applied to the victim's throat, neck, nose or mouth.
A felony of the third degree conviction in Texas results in 2-10 years in jail, a fine of up to $10,000, or both.
In addition to these harsh legal consequences, having a domestic assault conviction on your record can tarnish your reputation and make it difficult to find and maintain employment for several years.
Why you need to lawyer up
If you have been arrested and charged with domestic assault, it's your word against the victim's word. The odds can be stacked against you, especially if you have any prior assault charges or other criminal charges. You need a strong legal advocate on your side who will gather the facts and help you devise a legal defense.
To get started, simply schedule a free legal consultation with the attorneys at The Webb Firm, P.C. We'd be glad to sit down with you and listen to your side of the story. We'll review your arrest report, interview witnesses, and look for inconsistencies in your accuser's story.
Our attorneys know how the justice system in Texas works. As a former assistant district attorney in Montgomery County, attorney Amanda Webb has several years of courtroom experience. Attorney Webb will work tirelessly to help you fight the charges. Contact us online or call us to find out how we can help.