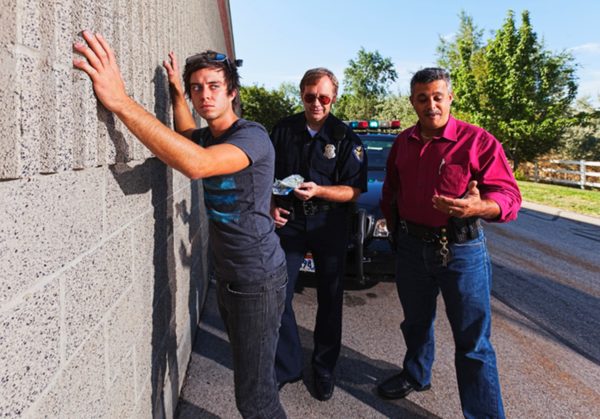 A Conroe criminal defense attorney explains the law
Entrapment is a legal defense that is often misunderstood.
Not every undercover operation or sting can be considered entrapment. It can be difficult to prove. You need a skilled Texas attorney with an insider's knowledge of how the legal system works to successfully argue an entrapment defense.
What is entrapment?
Entrapment is when government agents and law enforcement officials entice, coerce, or pressure people to break the law for the purpose of arresting them. It is illegal.
How do you prove entrapment?
In general, there are four components to entrapment. To successfully argue an entrapment case, a Texas criminal defense attorney will typically have to show that:
The crime originated from the government.
Disposition to commit the crime was implanted by the government in the mind of the accused person.
The purpose of the crime was so that government could prosecute the accused.
Most reasonable law-abiding citizens would have committed the crime under such conditions.
In other words, simply presenting a person with an opportunity to commit a crime is not in itself considered entrapment. Your attorney needs to prove each element of the defense.
When can you use an entrapment defense?
This strategy is best used in situations where police or other government agents were directly involved. Undercover officers are often implicated in entrapment defenses. Among the charges where this defense strategy may apply are:
Drug possession
Drug distribution and/or trafficking
White-collar crimes
Fraud
Theft or burglary
Entrapment defenses work best when the accused has not been convicted of this charge or a similar crime previously. Criminal records are often used as evidence of predisposition to commit a crime.
How is entrapment different in Texas?
Each state has its own standards for entrapment, and one standard that varies from state to state is "predisposition." Remember, part of the definition of entrapment is that the government implanted the disposition to commit the crime, so an entrapment defense is likely to fail if the defendant was "predisposed" to commit the crime.
In Texas, the standard is mostly "objective." This means to successfully argue entrapment, you must prove that any reasonable, law-abiding person would commit a crime under similar circumstances. Nevertheless, subjective information – and your criminal record – will be analyzed for hints of predisposition. If you have a previous conviction for the same or similar crime, the entrapment defense is less likely to work.
When it comes to criminal defense, experience is everything
An entrapment defense doesn't fit every situation, but when it does apply it is important that you get yourself an attorney who understands how to investigate it.
Texas criminal defense attorney Amanda Webb spent years working as a Montgomery County assistant district attorney. She knows how the prosecution works and how to find the evidence to support your case.
If you are facing drug charges or other criminal charges in Conroe or the surrounding area, contact The Webb Firm, P.C. for a free case evaluation. At no cost to you, a member of our legal team can answer your questions and help you understand the penalties you face as well as your legal options.
Do not wait to get in touch. We need to start investigating your case as soon as possible. A member of our team is available 24/7. We are ready for you to contact us now.